We were saddened to hear about the recent passing of sound designer Tim Conrardy.
I became familiar with him through his Atari ST website. The Atari ST was arguably the first general purpose computer suited to music applications, thanks to its onboard MIDI port. I had exchanged several emails with him before I realized he was the same Tim Conrardy whose sound design I had enjoyed for some time. As fellow sound designers, we were able to strike up a spirited friendship. If you have a taste for adventerous sounds (and can run Windows VSTi's) then take a look at
Krakli Cygnus
.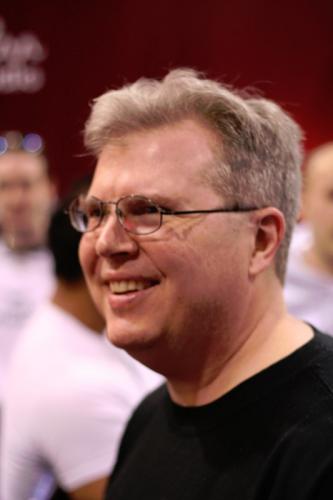 In the midst of all the emails and forum posts we exchanged, I was surprised to discover that he was an
American
. Surprised, simply because his sound design demonstrates a European sensibility. I think this aesthetic is obvious even to casual listeners.
Tim had
an Ensoniq connection through his Atari site
--the great Esq-apade for the Ensoniq ESQ-1. Esq-apade is one of the "Caged Artist" editor series, developed by Bob Melvin and distributed by DR T Software in the late 80's. It is available only for the Atari ST, but you can have it up and running through an emulator within half an hour thanks to the great resources on Tim's site.
Tim will be missed, and the world is a poorer place without his skills and his dedication to his craft. He leaves us with a wealth of sonic possibilities which the world had never before heard, and which are available for anyone to use.
A memorial website has been set up in his honor
with biographical info, and links to both his sounds and the growing list of soundware and software which are being released to memorialize a great guy and a true artist.